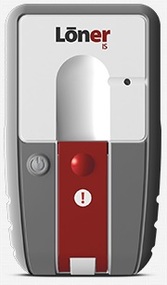 VANCOUVER, BC: (Sept. 17, 2013) - Occupational Health & Safety Magazine in the United States has named the Loner IS product as Safety Monitoring Device of the Year.

"The wide spectrum of innovative products these leading manufacturers have introduced during the past year shows us the safety and health marketplace is dynamic and growing. And the competition was especially fierce this year in categories such as hand protection, on-site training, fall protection, and vision protection," says, OH&S Magazine's Editor, Jerry Laws. This year's 24 outstanding new product award recipients will be presented at the 2013 National Safety Congress & Expo taking place at Chicago's McCormick Place from September 28(th - October 4(th .

Dave Koopman, Manager, Environment, Occupational Health & Safety for AltaGas Utilities Inc. says, "Blackline has significantly upgraded their GPS device technology to meet the needs of the user. Based partially on our feedback, Blackline has designed and built an improved Loner IS device with gyroscopes and accelerometers to detect falls, a robust clip, a new silent alarm feature which provides another level of protection for our workers, and an emergency latch which makes it difficult to signal false alarms."

The Loner IS employee product enables employers to monitor the safety of employees with a combination of automatic and manual safety alerting features including True Fall Detection(R), man-down detection, missed check-in detection, emergency latch, and silent emergency. When safety incidents occur, Loner IS communicates the employee's identity, precise location, and an alert type to monitoring personnel who are empowered to manage a pinpoint emergency response.

To learn more about employee safety monitoring, visit www.blackridgesolutions.com and follow Blackridge Solutions on Twitter @WorkAloneSafety.