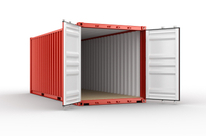 Canadian businesses lose an estimated $5 billion annually as a result of cargo theft. Organized by a sophisticated network of criminals, cargo theft involves stealing trucks or trailers full of merchandise to sell for a quick profit. This organized crime is also linked to national security threats and terrorist funding.
Cargo theft is a low-risk, high reward crime; criminals can steal a truckload of goods and put the stolen items up for sale to unwitting consumers in a matter of hours through their network.
How does cargo theft hurt businesses and consumers?
Business owners lose money when their goods are stolen and they often pass those losses on to consumers in the form of higher prices. It is a crime where everyone in the supply chain suffers.
Manufacturers lose money from production losses and having to reproduce materials that were stolen
Retailers lose money from not having the materials to stock their shelves on time
Government loses money from lost tax revenues from the manufacturers, retailers and insurance companies.
Consumers lose money as the cost to produce and ship the goods increases the price they see at the counter.
How can we prevent cargo theft?
With the advancement in GPS technology, business owners are now able to covertly hide GPS trackers inside their cargo to provide immediate notification if the delivery is diverted and where its current location is in real time.
Products like the DART, JAVELIN and FLAT TRACK from Blackridge Solutions assist business owners on a daily basis in recovering stolen goods and capturing criminals in the act. With the ability to provide geo-fencing, motion detection, tamper awareness and real time tracking in 10 second intervals, business owners are finally getting the upper-hand in reducing cargo theft.
Contact
Blackridge Solutions
at:
info@blackridgesolutions.com
or
(778) 686-5799
to learn more about these and other innovative GPS products. (
www.BlackridgeSolutions.com
)