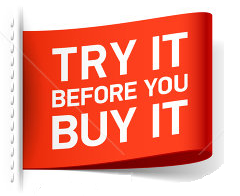 When it comes to an employee's safety while working alone, it is critical that the safety equipment they are provided with has been tested in advance to ensure it will work when it is needed … during an emergency!
Blackridge Solutions has made available a "Try It Before You Buy It" program that will allow enterprise customers the opportunity to test out the leading work alone safety solutions prior to deploying them within their organizations. This will allow customers the opportunity to ensure that alert notifications (Emergency, Silent, No Motion, Fall Detection and Missed Check-In) will be successfully delivered whenever and wherever the employee is …. inside/outside cell coverage and inside/outside buildings.
From the award winning Loner product line to the inReach SE satellite communicator, Blackridge Solutions has a lone worker safety device that will meet and exceed your safety requirements and ensure your employees end their shifts safely.
Click Here
to reserve the device of your choice or contact Blackridge Solutions at:
(778) 686-5799
or
info@blackridgesolutions.com