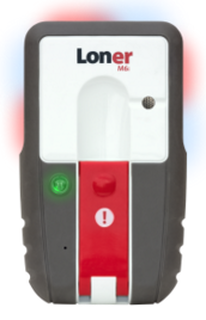 Loner M6 Series has your lone workers covered, adds speaker phone capabilities and LiveResponse to provide industry leading safety
Today we are excited to announce the launch of a new generation of lone worker safety monitoring devices ...the
Loner® M6 Series
.
A workplace safety incident is a stressful time for any employee. Our new Loner M6 Series work-alone devices make it easier, bringing comfort and confidence to the worker while the monitoring team manages a live emergency response. to get the right help to the right location as fast as possible.
The Loner M6 series offers two devices to choose from. The Loner M6 model is available for all general work areas while Loner M6i is ATEX-certified intrinsically safe for use within hazardous environments where an explosive atmosphere may exist. These new devices also surpass the requirements of the lone worker BS 8484 monitoring guideline that requires two-way voice communication with our First Responder Monitoring Center. When a safety alert is triggered, the worker can speak directly with monitoring personnel ... all without pressing a button.
Loner M6 delivers valuable new features including LiveResponse ... a blue light that tells the employee 'help is on the way' and a new two-way speakerphone that allows the lone worker to speak hands-free with the monitoring team.
For more information, contact
Blackridge Solutions
at:
(778) 686-5799
or
info@blackridgesolutions.com